Building a Legacy of
Excellence

in the Upstate
To recall a time when there was not a Long working in the pipeline construction industry you would have to look back more than 70 years. 
Lee D. Long Sr. began his work in the pipeline and construction trade in the early 1950s. It was then that the Long name became synonymous with the ability to build the toughest jobs to the highest standards—and never backing down from a challenge. His son, Lee D. Long Jr., followed in his footsteps and built our business from the ground up in his basement in the town of Simpsonville.
Living Up to Our Reputation
While we still call Simpsonville home, we've certainly grown over the years. We continue to refine our process to bring the most value to our clients. We constantly strive to maintain our reputation as one of the region's foremost construction firms. The quality of our work reinforces all of the respect that our organization has earned from people on all sides of the construction community.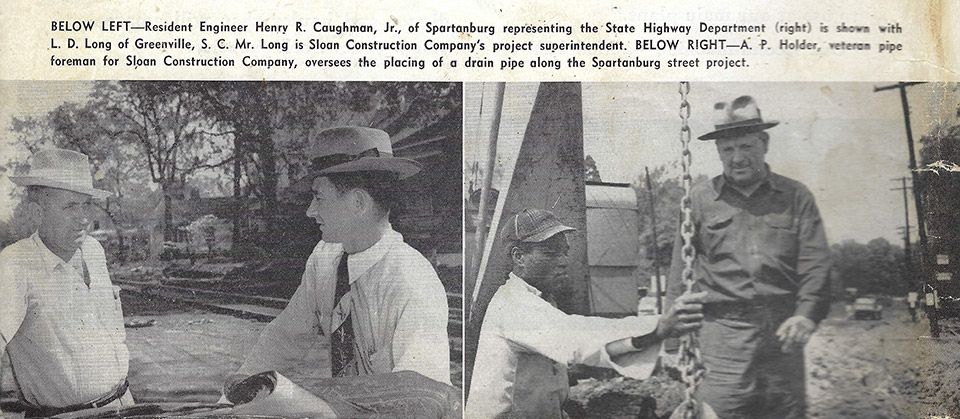 Since Our Founding Our Equipment
Across all of our equipment we own over 100 pieces including:
21 Excavators
9 Wheel Loaders
Over 40 Vehicles
3- CCTV Camera Units
Our Values
We aren't just building pipelines. We're building relationships.
Our primary goal is to build a strong working relationship with every client and to be a long-term partner they trust.
We accomplish that by treating each and every client with honesty, communicating clearly, and providing unique perspectives and value engineering. We have a proven track record of delivering high quality products more quickly than anyone else in the industry, and we never fail to stand behind our work.
In doing this, we aim to operate more efficiently than our competition, give the owner a better investment and a product while much of it being underground that they cannot see, one they do not have to worry about.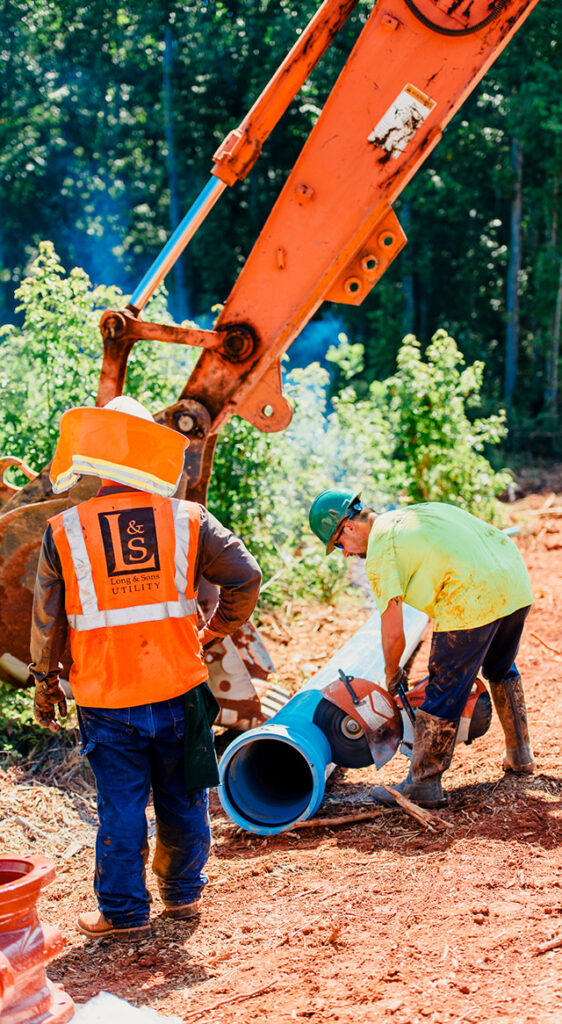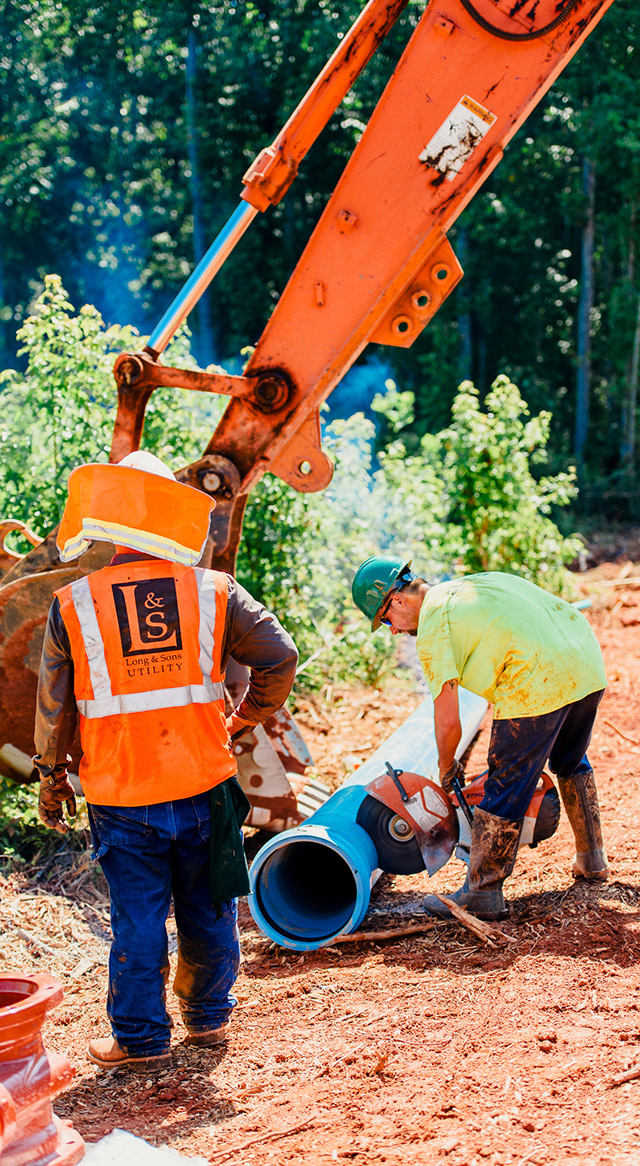 Our Commitment to Safety
Safety is our priority. We are fully committed to working to eliminate all possible hazards on our worksites and ensuring the utmost safety of our team. We take the following safety precautions as a company:
Perform Independent Safety Inspections, Audits, and Consultations

Train all employees in

 First Aid, CPR, AED, Blood Borne Pathogens, Haz-Com, Silica, Confined Space, & Traffic Flagging

Designate a Competent Person on all worksites
Minimize time spent in Confined Spaces
Adhere to OSHA's standard for Silica Safety

Equip all crew members with the appropriate PPE

Train all employees how to work safely with tools, equipment, and chemicals they may interact with in out HAZCOM program.

Provide employees with all the equipment, tools, and skills needed to ensure every excavation is a safe environment

Employ 5 superintendents with OSHA 30-Hour Cards
2021 SC OSHA Gleaming Star Award Recipient.